Whitney Houston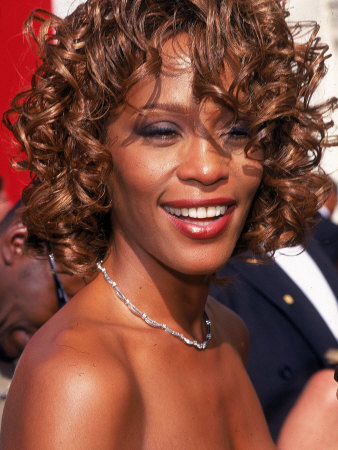 Entertainer Whitney Houston at 50th Annual Grammy ...
-
More Posters & Photos »
Whitney Houston
is an internationally recognized superstar in the fields of music, motion pictures and television. To date, her Arista recordings and videos have amassed global sales of over 140 million copies 75 million units in the United States alone. The three films in which she starred in the 1990's
The Bodyguard
,
Waiting to Exhale
and
The Preacher's Wife
have broken box office records and generated highly successful soundtrack albums. Houston's role as both star and executive producer of the ABC/Wonderful World of Disney production of
Rodgers and Hammerstein's 'Cinderella'
brought critical praise, huge ratings and seven Emmy nominations.
To date, Houston has earned six Grammy Awards, 21 American Music Awards (the most of any female recording artist), 15 Billboard Music Awards, 12 NAACP Image Awards, 2 Emmy Awards, 6 Soul Train Awards and countless other accolades. Whitney has been introduced in to the Nickelodeon Kid's Hall of Fame, the Soul Train Hall of Fame and the BET (Black Entertainment Television) Walk of Fame. In March 2000, the Soul Train Awards named her Artist of the Decade.
Houston's philanthropic and charitable activities include The Whitney Houston Foundation for Children, Inc., which helps children struggling with homelessness, cancer and AIDS. Houston also supports The United Negro College Fund, The Children's Diabetes Fund, St. Jude's Children Hospital and several AIDS-related organizations.
Whitney Houston Facts
Selected Filmography
Whitney Houston: We Will Always Love You
Sparkle
Whitney Houston Live: Her Greatest Performances
The Bodyguard
Rodgers & Hammerstein's Cinderella
We Will Always Love You: A Grammy Salute to Whitney Houston