Angie Dickinson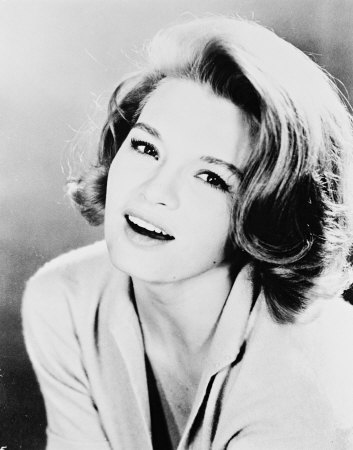 Angie Dickinson
-
More Posters & Photos »
Angie Dickinson
has starred in dozens of films over her 40-plus-year career. She recently finished shooting Warner Bros. fall release
Pay It Forward
, in which she has a featured role with
Kevin Spacey
,
Helen Hunt
and
Haley Joel Osment
.
Her feature films include Dressed to Kill, Big Bad Mama, Point Blank, The Killers, Ocean's Eleven, Rio Bravo, Sam Whiskey, Sabrina, Even Cowgirls Get the Blues, Capt. Newman, M.D., The Sins of Rachel Cade, Cast a Giant Shadow and The Bramble Bush.
On television, she starred in the series Police Woman as well as numerous miniseries and movies, including Wild Palms, Hollywood Wives, Pearl, The Freeway Killings, Overboard, Thief, various specials, and numerous outings on The Tonight Show with Johnny Carson.
Angie Dickinson Facts
Selected Filmography
Johnny Carson: King of Late Night
Pay It Forward
Rio Bravo
Captain Newman, M.D.
Death Hunt
Sam Whiskey
Point Blank
Cast a Giant Shadow