Macaulay Culkin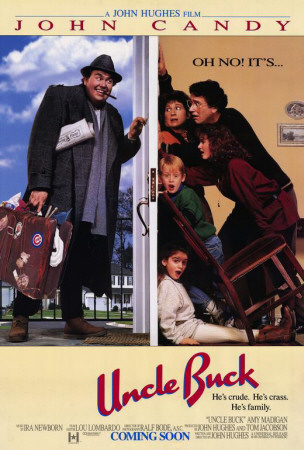 Uncle Buck
-
More Posters & Photos »
Macaulay Culkin
returned to acting after a six-year hiatus when he starred in Madame Melville. In addition, he has recently performed a starring role in the feature film Party Monster. He began his stage career at the age of four and made the first of several small film appearances in Rocket Gibraltar, playing the grandson of
Burt Lancaster
. It was in the
John Hughes
film Uncle Buck (playing
John Candy
's inquisitive nephew) that Culkin first began to attract real attention. He then shot to international stardom with his lead role in Hughes' film Home Alone, in which he played a resourceful child accidentally left behind when his family goes on vacation. Culkin received a Golden Globe nomination for his performance. A later sequel, Home Alone II: Lost in New York, was also a worldwide success. His other film credits include Jacob's Ladder, My Girl, The Good Son, and Richie Rich.
Macaulay Culkin Facts
Selected Filmography
Saved!
Home Alone
Home Alone 2: Lost In New York
Home Alone: The Complete Collection
The Pagemaster
Richie Rich
The Great Outdoors / Uncle Buck Double Feature
John Candy Comedy Favorites Collection
The Good Son