Maureen O'Sullivan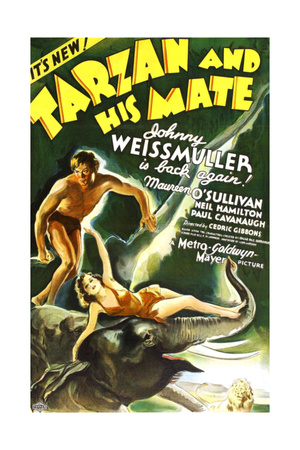 TARZAN AND HIS MATE, Johnny Weissmuller, Maureen O...
-
More Posters & Photos »
Maureen O'Sullivan
(May 17, 1911 - June 23, 1998), born in Roscommon, Ireland, was a screen actress who is remembered for her role as Jane in a series of five movies opposite
Johnny Weissmuller
's Tarzan.
She attended the Convent of the Sacred Heart at Roehampton, went to Hollywood in 1930 at the invitation of director Frank Borzage and was signed by MGM Studios.
On September 12, 1936, she married writer (and later director) John Farrow. They were parents of seven children, including Mia Farrow. After John Farrow's death in 1963, she married James Cushing on August 22, 1983.
She died, of a heart attack, in Scottsdale, Arizona.
Maureen O'Sullivan Facts
Selected Filmography