Greer Garson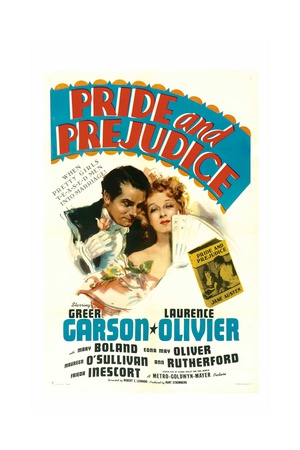 PRIDE AND PREJUDICE, from left: Laurence Olivier, ...
-
More Posters & Photos »
Eileen Evelyn
Greer Garson
(born September 29, 1904 in London, England, died April 6, 1996 in Dallas, Texas) was an Academy Award winning actress. She was educated at the University of London with the intention of becoming a teacher, but instead began working with an advertising agency. She appeared in local theatrical productions, and was discovered by
Louis B. Mayer
while he was in London looking for new talent. Garson was signed to a contract with MGM and appeared in her first American film, Goodbye, Mr. Chips, in 1939. She received her first Oscar nomination for the role.
She won the Academy Award for Best Actress in 1942 for her role in Mrs. Miniver, and she received more nominations during the 1940s, but by the end of the decade, and through the 1950s, her roles were becoming less appreciated. In 1960, however, she again received an Oscar nomination for Sunrise at Campobello, in which she played Eleanor Roosevelt.
In 1967, Garson retired to a ranch in New Mexico with her wealthy husband, Buddy Fogelson.
Greer Garson Facts
Selected Filmography
TCM Greatest Classic Films Collection: Best Picture Winners
Random Harvest
Sunrise At Campobello
Mrs. Miniver
Pride and Prejudice
The Happiest Millionaire
Goodbye, Mr. Chips
The Valley of Decision
The Miniver Story